| | | | | |
| --- | --- | --- | --- | --- |
| [ | mood | | | cheerful | ] |
Ok, so, I am at work, bored, and getting extremely depressed about graduation... so I am going to get a friendship quote about each of you....

READY, SET, GO!!!!!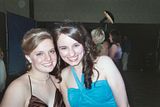 "There are hundreds of languages in the world, but a smile speaks them all."
-- Anonymous
MADELINE, I told you I could sing in multiple languages.... as long as I am smiling.










"Friends are born, not made."
-- Henry Adams
BECKY, I appreciate you, and realize that I did not make you... you were begotten, not made.










"It is one of the blessings of old friends that you can afford to be stupid with them."
-- Ralph Waldo Emerson
CAROLYN, I can always count on you to be silly with me and not judge me when I am being silly or stupid.










Nelville Flynn: Enough is enough.
[cocks gun]
Nelville Flynn: I've had it with the snakes.
EMILY, yes, this quote is from the movie.... Snakes On A Plane! I want to see this with you because Samuel L. Jackson shooting up some snakes sounds like entertainment to me!










Duct tape is like the force. It has a light side, a dark side, and it holds the universe together.
Oprah Winfrey
For all the times backstage at the shows, friend!!! Duct tape has kept us together through it all!!










I think, therefore, I am.
Rene Descartes
MARY, I saw this quote, and I thought of you. Probably because your such a math superhero. Haha and a super friend!










Bill Cosby: And tired always followed sick. Worst beating I ever got in my life, my mother said, "Well I am just sick," and I said "And tired." I don't remember anything after that.
Bill Cosby: [when his wife sees that he has given the kids cake for breakfast] I've always heard about people having a conniption but I've never seen one. You don't want to see 'em. My wife's face split. My wife's face split and the skin and hair split and came off of her face so that there was nothing except a skull. And orange lights came out of her hair and there was glitter all around. And fire shot from her eye sockets and began to burn my stomach and she said, "WHERE DID THEY GET CHOCOLATE CAKE FROM?"
Bill Cosby: A person with no children says, "Well I just love children," and you say "Why?" and they say, "Because a child is so truthful, that's what I love about 'em - they tell the truth." That's a lie, I've got five of 'em. The only time they tell the truth is if they're having pain.
...Need I say more??? Haha... I love this man!!!










"I get by with a little help from my friends."
- John Lennon
Sarah, you just remind me of the Beatles, haha, don't ask me why, you just do...










"Lean on me, when you're not strong, and I'll be your friend, I'll help you carry on, for it won't be long, 'til I'm going to need somebody to lean on."
- "Lean On Me"
Cheesey, I know, but when I saw it I thought of you.... : ) tear.... I'll be calling you next year when I do not know anyone at first and I need someone to talk to...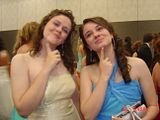 "Sweet as Flowers."
Basically, describes our friendship and how it has bloomed (oh my gosh, I crack myself up)....

K, so I hope you all enjoyed the fruits of my boredom and melancholy...